Our travels are now done for a bit! We are back at home and doing a ton of laundry and catching up with a lot of chores and tasks that need to be done after being away for 5.5 months! This last post is all about our final stretch of the trip through Arizona and California, before we headed north and back into the cold.
We came into Arizona along the I-40, after going through Albuquerque and then Winslow, and turned south at Flagstaff to go check out Sedona, AZ. This was a beautiful, but incredibly busy place. It was American Thanksgiving weekend, and the tourists were out in abundance. It definitely gave off a summer Whistler vibe, with lots of high end art stores and eateries. We spent a good day exploring the views, sights and stunning geography. It was so colourful and unique, warm and developed.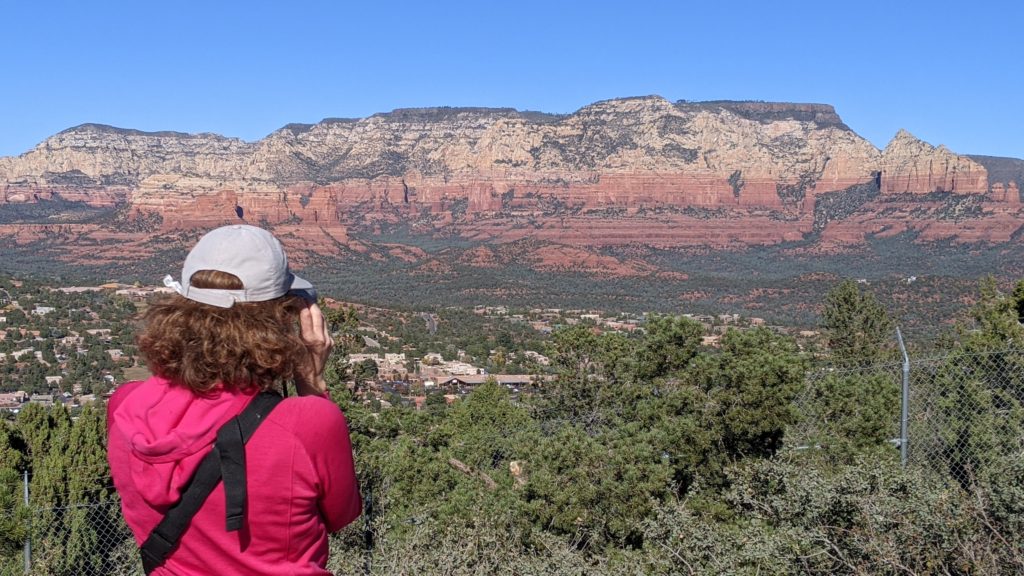 There were many parks surrounding Sedona, and we hiked a couple. The city also has an incredible viewpoint from up at the Airport, as well as a beautiful church built right into the rocks that drew quite a lot of tourists while we were there. It was warm, sunny and bright for our time, perfect for hiking and gawking all around us.
After Sedona, we headed more south, to just above Phoenix, at a campground on Pleasant Lake. This is a huge man made lake that is part of the water system for Arizona and California and collects a lot of water from the area for agriculture and drinking. It also is surrounded by giant cacti and wild donkeys! This was the hotest part of our trip, with 27c days, beautiful sunrises and sunsets and even hot air ballons floating nearby.
We stayed at Lake Pleasant for 2 nights and enjoyed it immensly. We explored on our bikes and hiked through the desert. After this relaxing stretch we hit the road again and found a neat day spot called Montezuma Castle, nothing to do with actual Montezuma, but instead an ancient settlement of the Sinagua people dating back to the 12th Century up in the cliffs. Very well done little park and we learned a lot about these people and the ways they lived.
After this brief excursion we continued west and were able to secure a site at Joshua Tree National Park, a famous high altitude desert park. We were in the south entrance, and had a beautiful site with views, hikes and even Road Runner birds around our campsite. We made some friends from Canada, and chatted into the night under the stars. We also got to explore a nearby abandoned Gold mine that was very cool.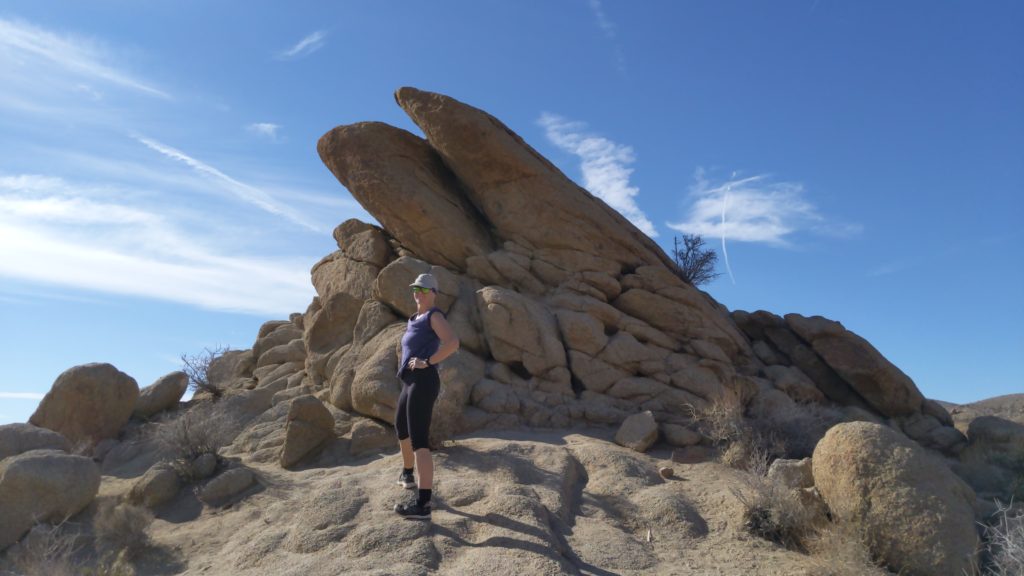 After Joshua Tree, we took a harrowing road up a mountain on a shortcut down to San Diego near Coachella, CA. Our time in San Diego was great! We spent 6 nights at a RV campground near the city on Mission Bay. We rode to the Beach every day and explored San Diego by transit. We even road up to La Jolla nearby and found some sea lions and sea caves, as well as delious tacos and drinks.
After San Diego, it was time to head home. We've explored a lot of the Pacific West Coast before, so we knew we were going to skip over a lot of northern California, Oregon and Washington and we were eager to get home and visit with family and friends. We drove the entire length of the I5, from San Diego to Vancouver over 4.5 days. It as a nice drive, but a couple of crazy mountain passes in northern California and southern Oregon. The all too familiar rains welcomed us and we had a very nostalgic ride on the ferry back to Vancouver Island.
Overall, we had an amazing trip and could not have asked for a better time. We saw so many beautiful places. We enjoyed meeting friendly people from all over Canada and USA. We stayed safe, followed all the Covid requirements and still were able to get out and tour around a lot of North America. We had a breakdown and did some maintenance on our truck, and learned a lot about navigating together through busy cities, giant 7 lane highways and quiet country backroads with no cell service. We did it all together!
Thanks for coming along on this chapter of our Sabbatical year. Our next steps are a little up in the air as we are waiting to see what is happening around the world. We've got time and we are flexible for whats next and will enjoy spending the holidays with our family and friends.
Photos from this segment: https://photos.app.goo.gl/6hH2J1ppPfWzSmiK6