Our European adventure had to come to an end sometime. The last leg of our trip was in Southern Spain, with a short stop in Lyon, France before flying home from Paris. Its been an epic 10 weeks, exploring a lot of western Europe throughout spring, as the covid restrictions were lifting and everything was opening up before us. We felt incredibly lucky and priviliged to be able to have the trip that we did. We stayed healthy, were able to see everything we hoped to, and had easy travelling with our Eurorail pass, and great weather all around!
Near Malaga, in southern Spain, on the Mediterranean Sea, was the small town of Torremolinos, where we stayed for a full week. We had a nice room, with easy access to a beautiful beach, promenade walk and nice restaurants nearby. We spent the week sun bathing, walking, reflecting on our trip and soaking up as much as we could before we headed back home. It happened to be during a heat wave as well, and we had temps in the high 30s all week long! The sea was cool and refreshing, except later in the week when a lot of small jellyfish showed up!
One of our day trips from Malaga was to Granada, about an hour away by train. We wanted to see the Alhambra, a medieval fortress on top of the hill overlooking Granada. It had a beautiful gardens, palace and ancient settlements to explore as we enjoyed the view over the entire city. It was another incredible hot day, perhaps the hottest of our entire trip, with a peak of 42 degrees C! We sauntered from shady spot to shady spot and made sure to stay hydrated and cool with all the 'misters' around town. We enjoyed shopping in Granada, as well as the delicious chocolate dip for our churro breakfast!
We eventually had to leave Spain, and we flew to Lyon, France for one last weekend of special events that Caroline had planned. We really enjoyed Lyon, and walked around the old town, took the funicular up on top of the hill to see the Cathedral, as well as walked along the river. We especially enjoyed the giant city park, with a botanical garden and animal zoo with turtles, crocodiles, monkeys, giraffes and flamingos to check out. As well, we checked out the Confluence Museum, and it had many amazing exhibits and displays to explore, as well as keep us cool during the hottest part of the day.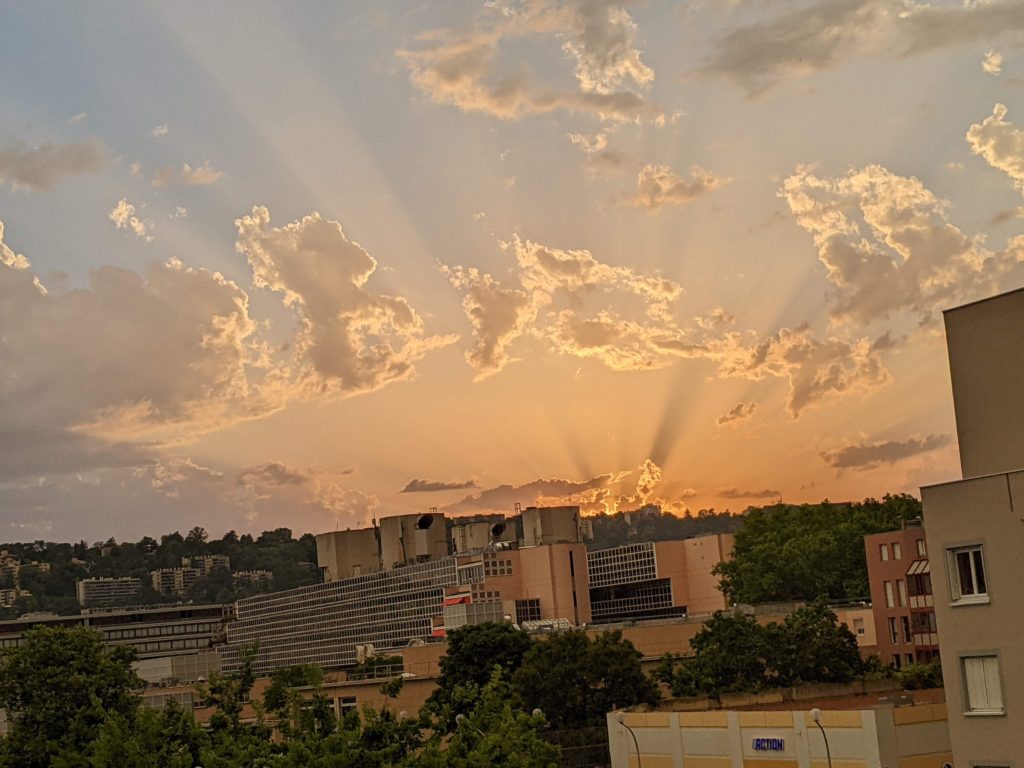 Lyon was very welcoming and friendly, as we made new friends at our hotel, as well as met many nice people walking around and eating at different restaurants. We definitely hope to come back to Lyon again, as it was a wonderful place to enjoy french culture, food and history. However, the main reason we were in Lyon, was for a Stromae concert, Caroline's favourite music artist! The Inversion festival was happening that weekend and we had secured tickets a long time before and Caroline's excitement built throughout our trip. Stromae put on an amazing show, playing a lot of his new songs as well as some of his best hits for a very happy audience. It definitely was a highlight of the trip for both of us.
After the concert, we hopped on our last train ride of the trip, a highspeed (300km/hr) journey into Paris, about 2.5 hours away. It was still a heatwave, and we were happy to be back in Paris, where our trip started, 10 weeks earlier. We were excited for a last couple of meals with Caroline's family and one last museum that we missed during our first visit. We enjoyed a few last walks around the city and along the Siene, and one last chance to enjoy some amazing art. The Musée d'Orsay was very enjoyable for us, as we got to see a Gaudi exhibit, having just spent all that time in Barcelona, as well as many beautiful Neo-Impressionists as well as quite a few Van Gogh paintings.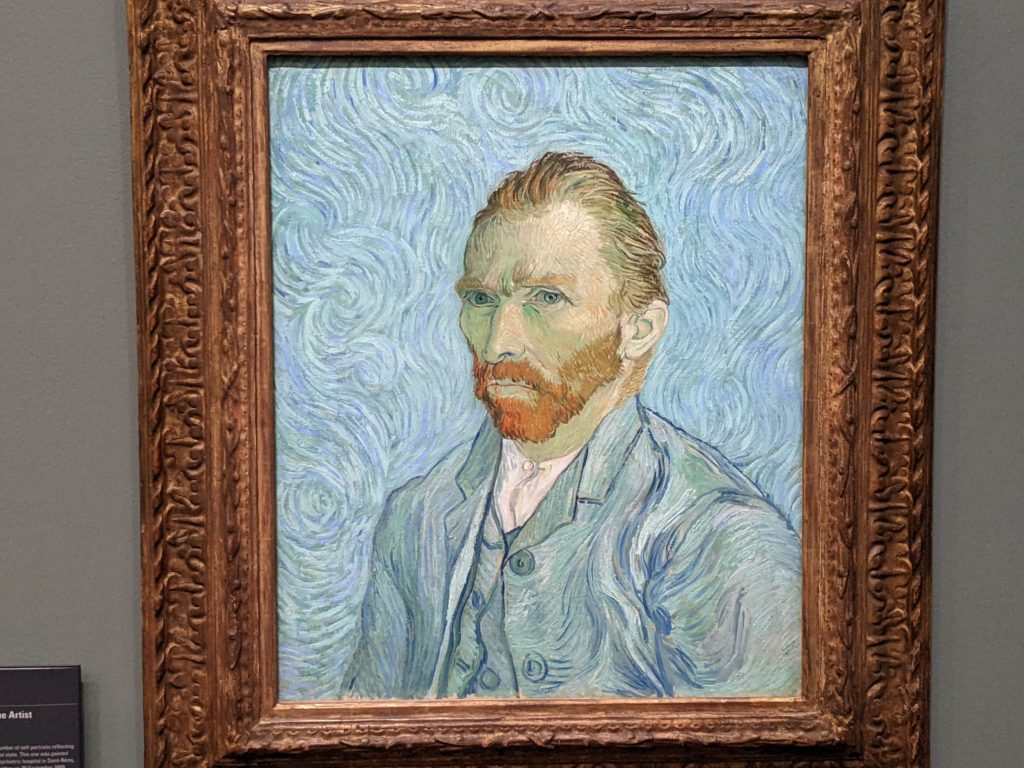 Overall, our trip could not have gone better. We lucked out in so many ways, with so much uncertainty when we left in early April, and an undefined route and plan at the start, we just figured it out as we went along. We were flexible, but still had a few goals and key places, we got better at planning, booking and navigating. Our phones were so helpful on this trip! We went through 2 SIM cards each, but took full advantage of Google maps to plan our transit, walking and navigating around. We also used Google translate super effectively to communicate with strangers, friends and family. Making our videos and sharing our journey with all of you was also a highlight for us, and we really appreciate having these artifacts of our trip to look back on every few years. Finally, we had our flights home, on the Spirit of Canada, to take us back to Vancouver Island, a place we grew more appreciative of on our trip as it is truly a unique and beautiful place in the world.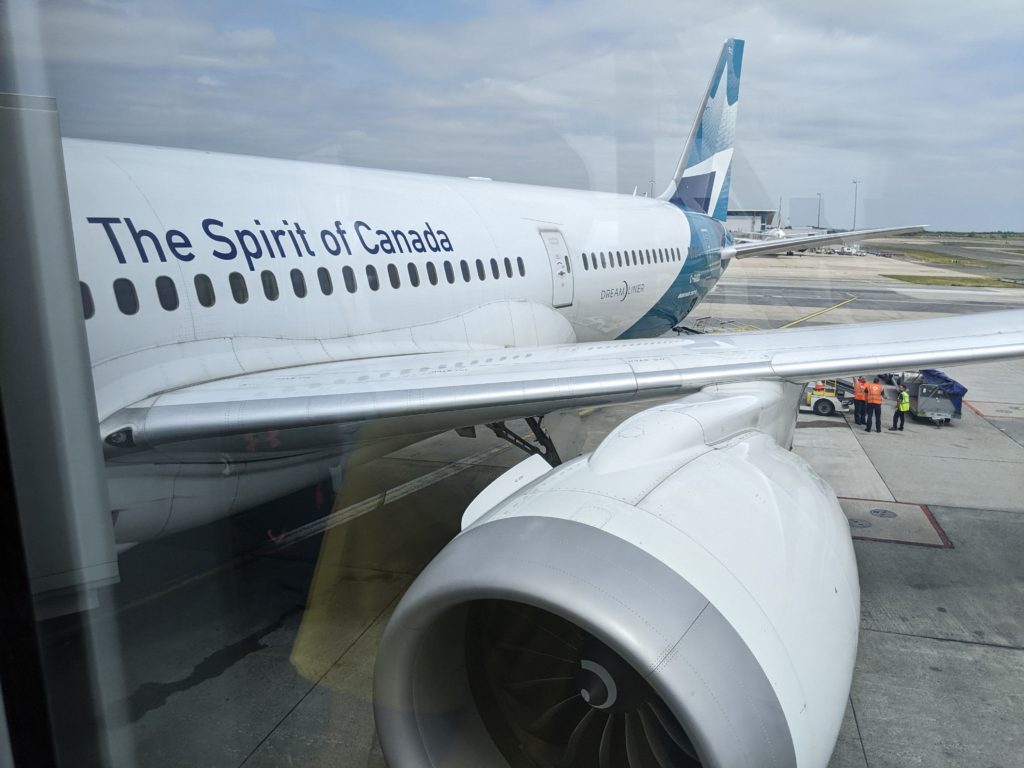 Our route ended up being a giant figure 8 throughout Europe, and it allowed us to take advantage of the good weather, avoid a lot of the more busy times in certain cities, and see everything we hoped. We fully utilized our Eurorail passes, which gave us 10 days of unlimited travel within a 2 month period, and it worked out very well for us. We took 2 flights in Spain, which were very simple, easy and affordable. We also enjoyed renting bikes in many cities, getting to know the local metro options and regularly walking 20,000 steps in a day. We gained a few pounds, but enjoyed all the delicous meals and drinks from all these amazing places. Coming back again one day is at the top of our list, and we have so many new places left to explore that we missed this time.
Thank you for coming along as well on our Sabbatical year! Its been such an incredible adventure to explore all over North America for 5.5 months, a short visit to Mexico, some home renovations and then a 10 week jaunt around Europe. We could not have hoped for a better trip. We hope you have enjoyed the videos, pictures, blogs and more from our trip, and that you are able to get out and have an adventure as well! Adios, Au revoir, Ciao and Auf Wiedersehen!
Photos from this leg of our trip through southern Spain, Lyon and Paris:
https://photos.app.goo.gl/SL7HJ9bxjhohavqL6
Here is our last travel video of our trip!