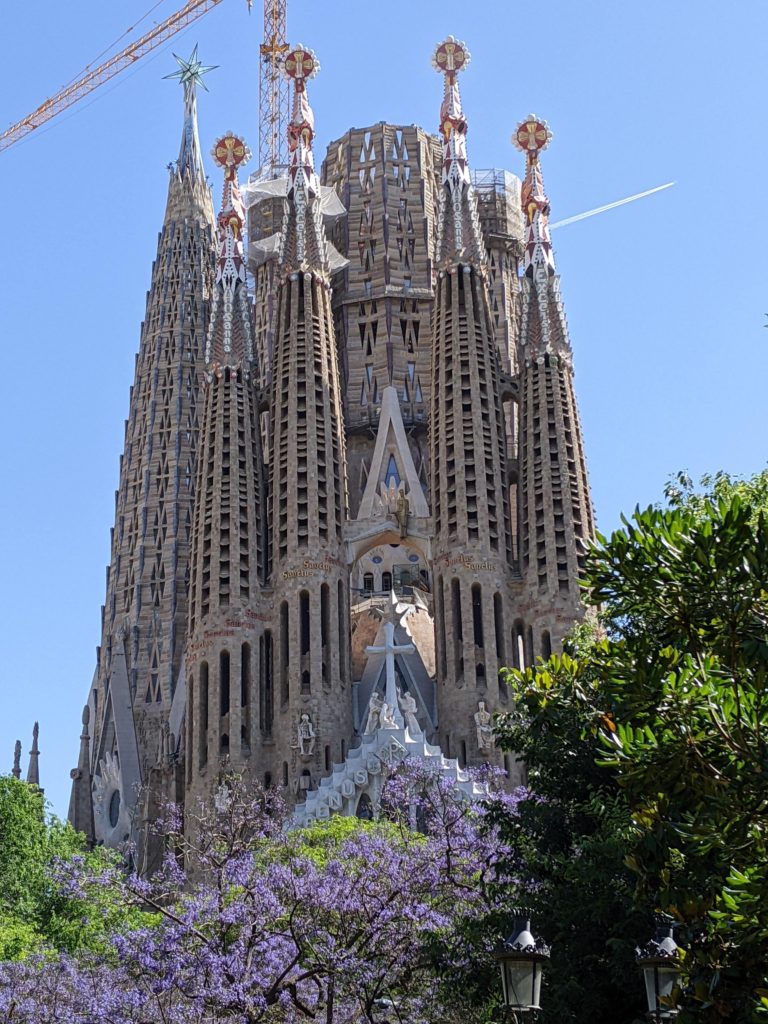 We were both looking forward to Barcelona for our trip, as it was our entry into Spain, and good weather, great food, and amazing culture. I was very excited to return to Barcelona, after coming here 25 years ago, as it was one of the highlights of my backpacking trip a long time ago. We had booked a nice hotel with a small kitchenette in a central neighbourhood, near transit and had lined up a few key sights and activities. The weather looked good, and our Flixbus arrived on time, landing us in the center of this bustling city,
After settling in, doing a small grocery shop, having a few tapas for dinner and getting our bearings, we made our plans for the next few days of what we wanted to see. We also booked some train reservations for later in our trip at the Central Train station, and headed to the "Magic Fountain", a beautiful water feature near the Barcelona Botantical Gardens and National Art Gallery, that we both enjoyed a lot. We saw lots of beautiful sculptures, masterpieces of art, contemporary exhibits and famous paintings. It is a great gallery, and definitely worth checking out. The park is on a hillside, and had a lot of stairs, and even outdoor escalators to help take us up the mountain.
When we are in art galleries, we tend to stroll and walk through slowly, admiring the works and sharing our thoughts and observations with each other. We also like to photograph interesting and different examples of Art that we especially appreciate or connect with, and sometimes we even think of potential lesson plans or ideas for back in our classrooms and libraries. This Catalonian National Art Gallery had so many good pieces and examples and we found ourselves appreciating so many that we have lessons and ideas for years to come.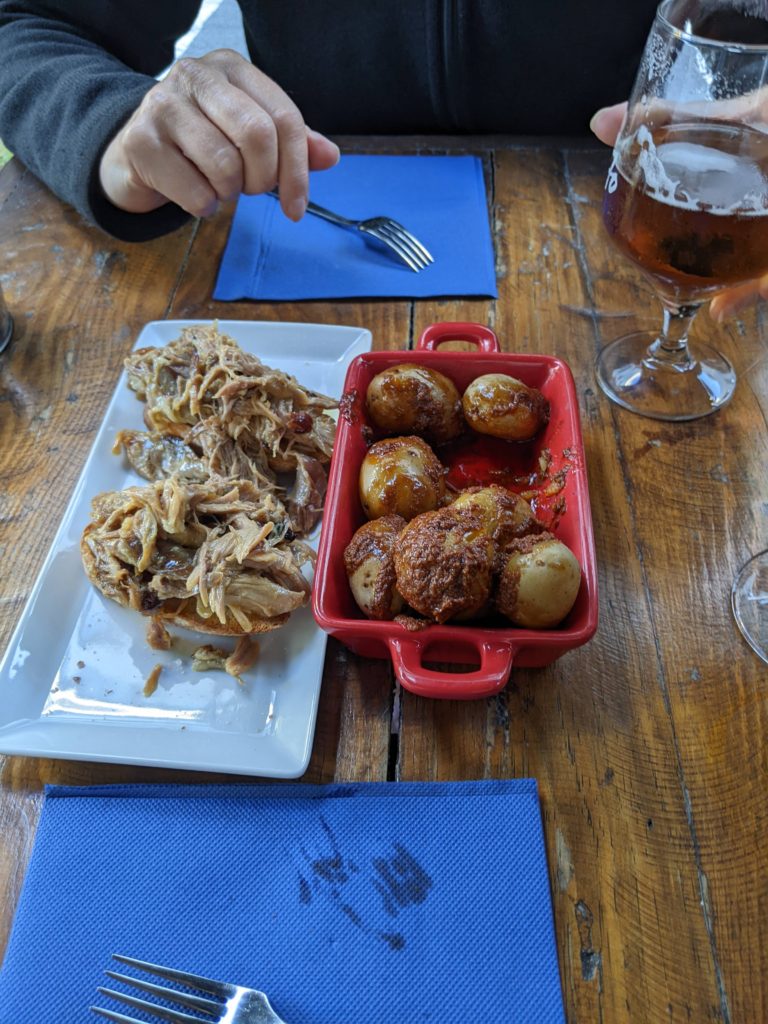 After all that browsing, we were very hungry and so we found a place for refreshments and tapas! We really enjoyed all the different options and flavours and sharing, as we got to try so many different dishes, styles, flavours and tastes. Almost every place had a Potato Bravas, with slightly different implementations, and they also had so many different meats and cheeses, fried croquettes, tortilla pies, hummus and salads, and delicious treats. We definitely enjoyed the cervasas too!
Another very popular spot in Barcelona was the Picasso Museum, as it is a large collection of his work, spanning many periods of his career and styles. It included many displays of his history, and also scientific studies of his work, with x-rays of special paintings to show the earlier work underneath. We both learned a lot about his life, his history, his influences and enjoyed seeing many of his most famous works. It was a delightful and amusing day.
The artistic influnce in Barcelona is not just for the Painters, it is also with the Architects, as the famous Gaudi had a tremendous impact on the city as a whole. He famously designed a impressive outdoor park, as well as the largest and most impressive Church, capturing the love and admiration of the Barcelonians and tourists from around the world. We booked tickets for both the Park Guell, and the Sagrada Familia and spent our time exploring in awe of his vision and work in both environments. It was truly impressive to be in these spaces and to see his vision in person, and to feel the immense spaces.
When I was a 19 year old, I backpacked around Europe for 5 months with Sam, and when we visited Barcelona, we checked out the Sagrada Familia, then. This Church as been under construction for about 100 years now, and in the 1990s, it was hardly begun still. When we were there, there was no 'inside', it was just two entranceways, and 8 towers, and an open space in the middle, and we explored what we could. There was no entrance fee then, and we could just walk up the spiral towers on our own and walk around wherever we wanted. It felt special even back then, but this time, with the Church 90% done, and the inside completed, it was a transformative experience.
The most impressive part of the Church inside is all the colourful light spilling in through the incredible stained glass windows. It was so impressive to be bathed in blues, greens, oranges and reds, all throughout the expansive space. The architecture of the inside highlights these windows allowing the light all throughout the space, and immediately draws your attention up and around. There are symbols and references everywhere and the acoustics were amazing, even with hundreds of other people milling about and chatting. It was very busy while we where there, and probably is busy all the time as it is such a treasure and experience to see. A must if you are ever in Barcelona. I hope to come back again and see it in its completed state, with the final, tallest towers in the middle reaching up into the sky, and dominating the city skyline.
Below is our video of these adventures, with lots more pics and clips of these amazing places and activities. Please, check it out and hear all about what we enjoyed and appreciated and explored. Follow along with our other videos on our youtube channel, subscribe if you like. As well, below the video, is a link to a folder of more pictures of this segment of our trip.
Photos from this City: https://photos.app.goo.gl/YVHobz37RM3kuA3y5