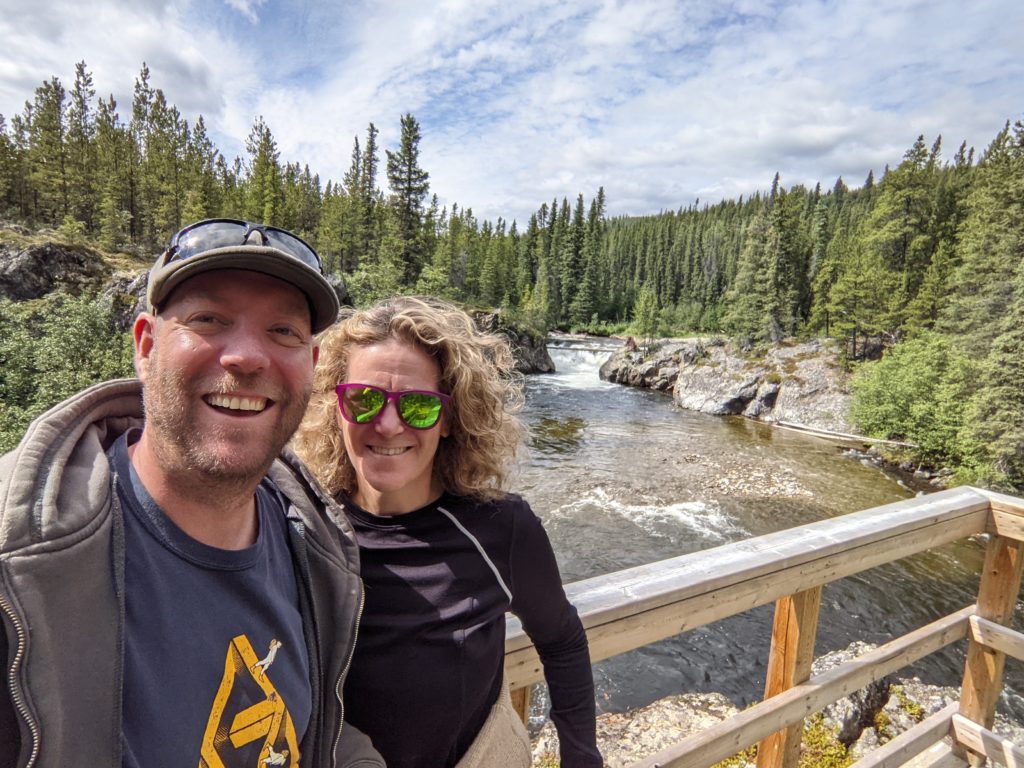 We finally made it to the Yukon Border! We've been pushing to get through most of BC quickly as we've seen a lot of it, and the wildfires were not good. We decided on the Cassiar highway, definitely the road less traveled to get to the north, but we appreciated the views and experience.
We crossed over the territory boundary and went through a checkpoint to register us and fill out some forms. It was quick and easy. We were happy to be fully vaccinated and elgible to enter!
Our first day driving in the Yukon on the Alaskan Highway was great. Good weather, empty roads and lots to see. We saw a moose and 4 Chinook Helicopters fly over us.
We stayed at Teslin Lake Campground that night and also were able to reposition our camper on the back of the truck as it had shifted to one side a little bit. We've gotten pretty good at it now!
Our next day was a drive into Whitehorse and some touring of the SS Klondike, a massive paddlewheeler parked right as you enter Whitehorse from the south. We had a great day exploring Whitehorse and we were staying at an RV site, so we could shower, get some laundry done and recharge the camper batteries!
Here is a video of this part of our trip. You can follow along on YouTube and subscribe for notifications when we publish new videos.
As well, here is a photo album of our adventures during this segment. Click here for Photos