After a lot of hiking around Tombstone Park and with some sore feet, we decided to head back south. Tombstone was the northern zenith of our trip, the literal high point and the most north we have both ever been. We had such a great time, and with such amazing weather, it was hard to turn the truck around and head down south.
We camped for a night at Tatchun Lake and caught the tail end of a pleasant thunder and lightening storm. We were safe, dry and warm in our Camper and had nothing to worry about. We got to swim before hand and the lake was super pleasant!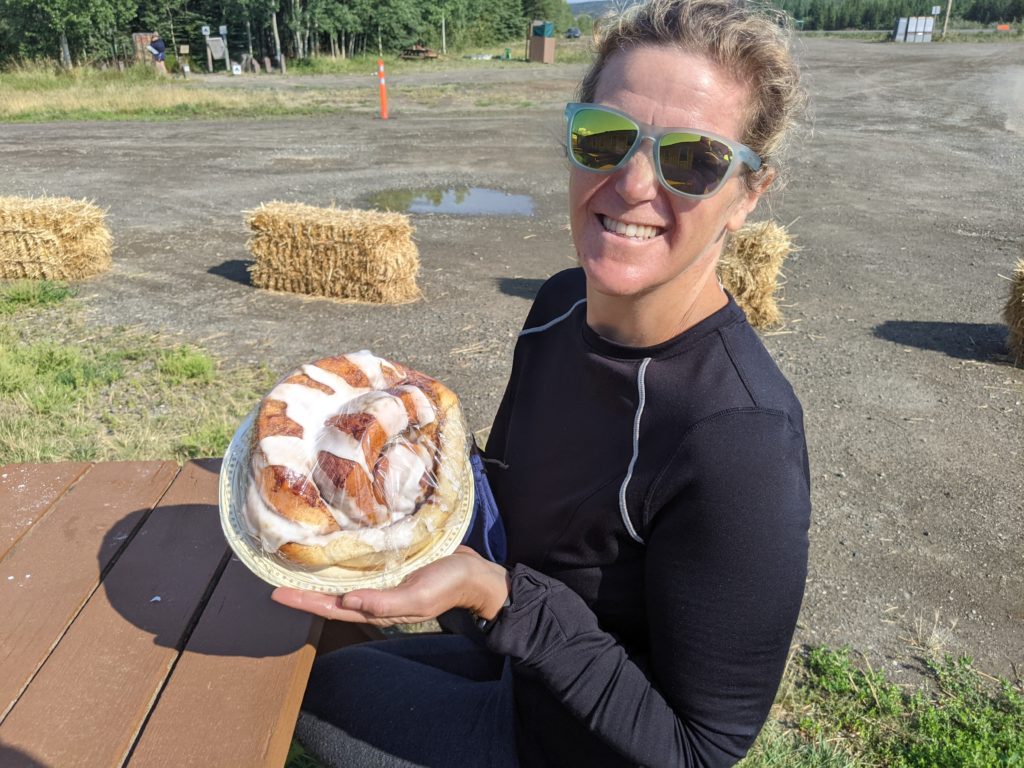 We treated ourselves with a very tasty treat, a Cinnamon Bun from the Braeburn Lodge, halfway between Dawson City and Whitehorse, near the five finger rapids of the Yukon River. We heard these were big, but really, they were gigantic. We shared one, over three solid sessions, and were stuffed! Glad we got only the one.
We were returning to Whitehorse to restock, restore, and refresh ourselves and our camper. We needed supplies and a shower mostly. We also wanted to see some of the more touristy stuff of Whitehorse, mainly the Beringa Museum and the Transportation Museum, conviently located next to each other at the side of the Alaskan Highway. We enjoyed both!
We also checked out Miles Canyon, a very scenic spot just outside of Whitehorse, with hiking along a narrow canyon, full of white water that was a serious hazard for the early prospectors of the gold rush.
We had a great second visit to Whitehorse and we are feeling that we are getting to know the city a little better. We stayed at the same RV park and were able to get some laundry done, some more showers and charged up our batteries. Here is our video from this segment:
As well, we have more photos from this segment of our trip at the link below!
Next chapter we will be heading to the Kluane National Park, near Haines Junction and visit Pine Lake, and Congdon Creek. Apparently there is lots of Grizzlies!