After we left the Bear Corridor on Congdon Creek, we headed a little bit south, to Kathleen Lake, a National park in a beautiful spot. The lake overlooks King's Throne, a truly majestic looking mountain and hike we scrambled up a few days later.
We enjoyed some great weather and good hiking at Kathleen Lake and would recommend a visit if you are near Haine's Junction. They had lots of Park Rangers, interpretive content and presentations and even a kid's scavenger hunt that we did ourselves!
We moved on and toured through Carcross, and its nearby micro-climate desert, the Carcross Desert. It was windy and not too big. Super strange to have that much sand swirling around us in the Yukon cold.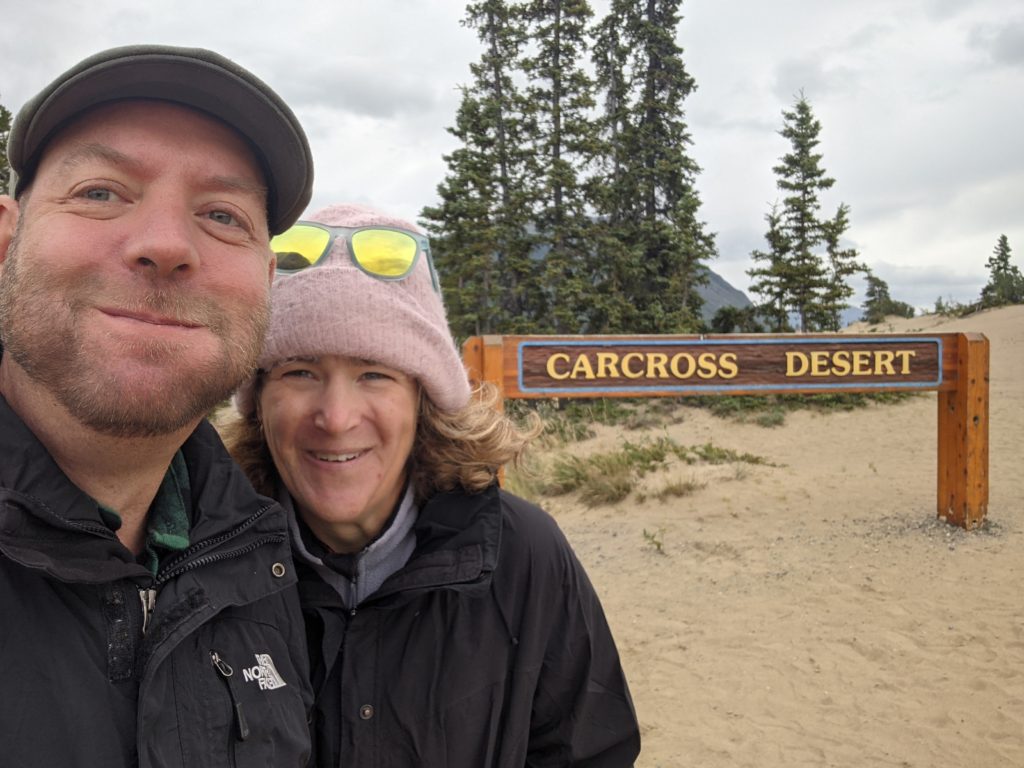 We stayed a night at Conrad Campground, the Yukon's newest Campground. It was on the way to Skagway Alaska, but we still could not cross the border to the US, so we turned back and headed for Atlin BC!
Our first night near Atlin, BC, was at a forestry site, near Palmer Lake. It was gorgous and we had the place to ourselves. Atlin BC, is on a dead end road and is only accessible via land through the Yukon. A lot of Whitehorse residents come down often for vacations and little trips as it is only 2.5 hours away. We could definitely see why!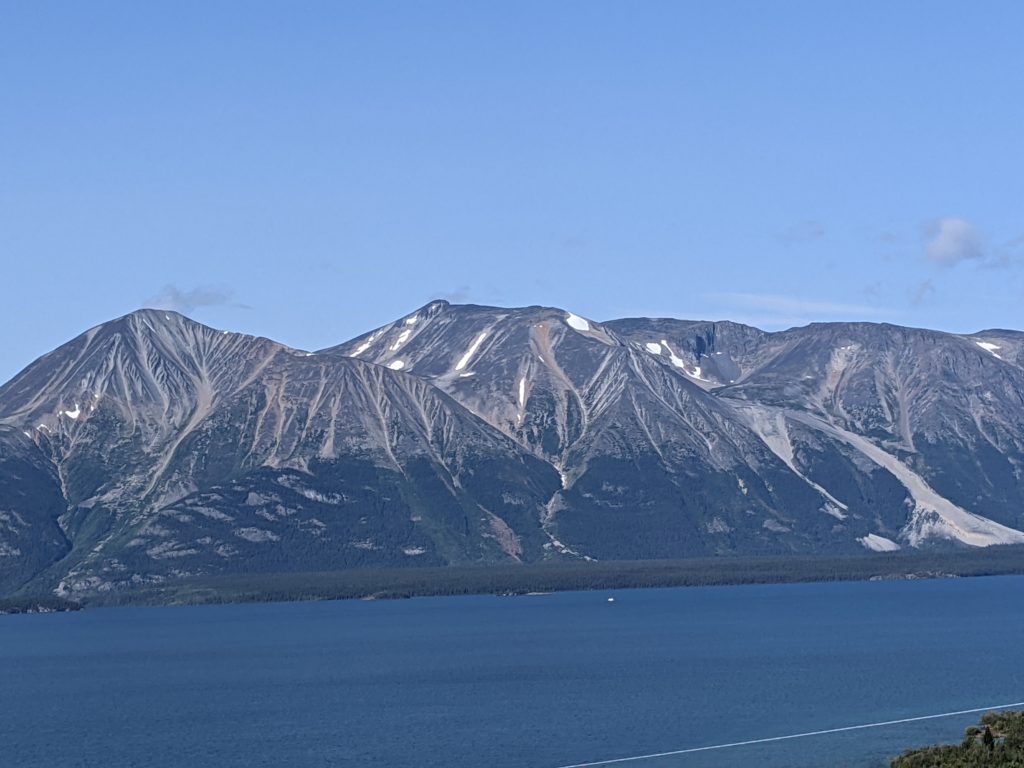 Apparently, Atlin BC, is like the Switzerland of North America. The mountains, lakes, rivers and glaciers that surround this tiny little town are impressive. There is lots of mining nearby as well. We had a very tasty lunch at a little diner here that was delicous.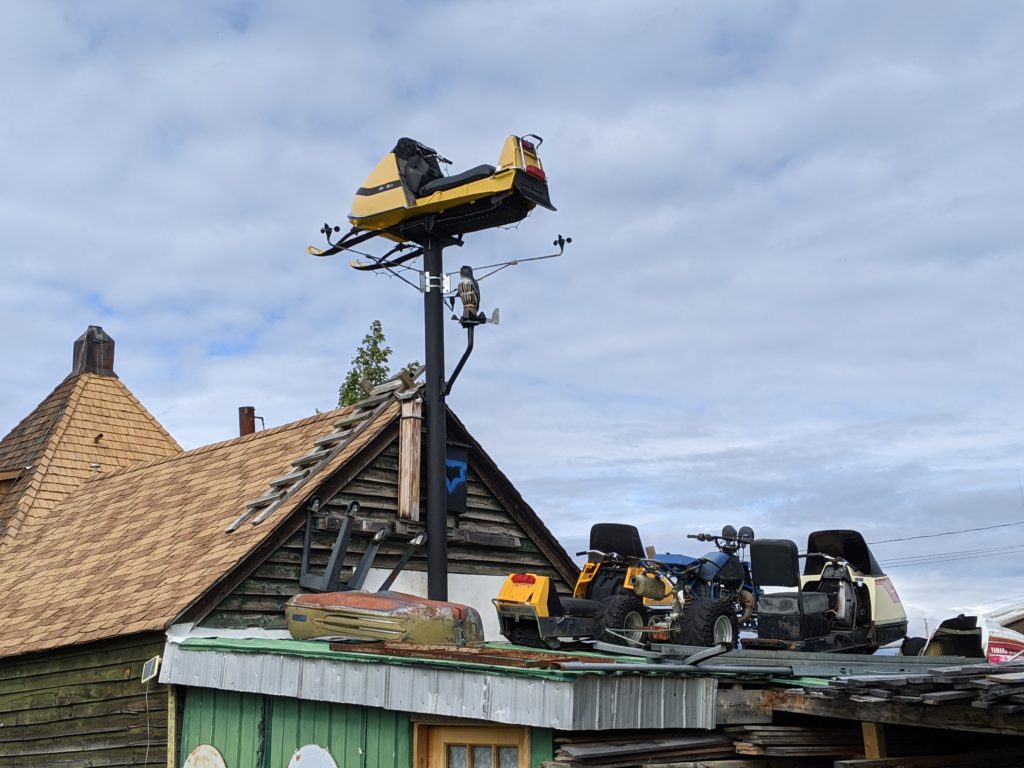 While in Atlin, we checked out their local museum and rode our bikes around town, up and down the blocks. We also did an epic hike up a nearby mountain and got a great view of the whole lake, town and region.
Here is our video from this chapter of our trip. We can definitely feel the weather shifting and the seasons beginning to change. Its time to start making our way south and out of the Yukon.
Here is a link to the Photos from this video: https://photos.app.goo.gl/pZVRAKKmyaBj8khL6