We left Paris on a high speed train, which topped out at almost 300km/hr! It was a beautiful and fast ride with comfortable seats. We arrived in Amsterdam to a sunny afternoon, and caught our first Streetcar Tram to our apartment. Caroline's cousin arranged a private apartment for us to rent for the week, and it was perfect! Just a little bit out of the center, we easily could walk, bike, or take transit to anywehere in the city in less than 30mins.
One of our hightlights was the Keukenhof Tulip Festival, about 40 min drive outside of the city. This famous festival and display only lasts a few weeks each spring, and is a very popular place. It reminded us a lot of Butchart Gardens, back near our home in Victoria, BC. There were millions of tulips at their peak of dozens of colours and shades. The displays were incredible, including a Ukraine display to show care and compassion for the people of Ukraine.
We mostly walked around Amsterdam, exploring different neighbourhoods, areas and canals. During our stay, we had beautiful spring weather, with sunshine and warmth bringing out a lot of flowers and other tourists! The Netherlands had removed most restrictions of Covid, and it felt a little strange to be around so many other tourists and locals with not much distance. We felt a little safer with our masks on during our transit rides, museum explorations and tight quarters.
There were so many interesting things to see in Amsterdam, from this incredible boat car that we happened to catch, to the infamous Red Light District. We did a little shopping, we got lost, we ate some delicous fries and schwarma and we hung out and people watched everyday. We also really enjoyed visiting with Caroline's cousin and her family, and they introduced us to some local friends, took us out to a yummy dinner at the Vegannes restaurant and toured us through local markets and shops.
We also took advantage of the amazing art and history in Amsterdam, exploring the Rijksmuseum and enjoyed all the modern, traditional and historical art that was on display. It was an incredible collection that spanned thousands of years and we both really enjoyed it. Caroline's cousin also took us to the KunstRAI, a modern art showcase that was very interesting with so many beautiful works of many different mediums and styles. It was eye-opening and very engaging. There was also a lot of street art, sculptures, and displays as we walked and explored the city.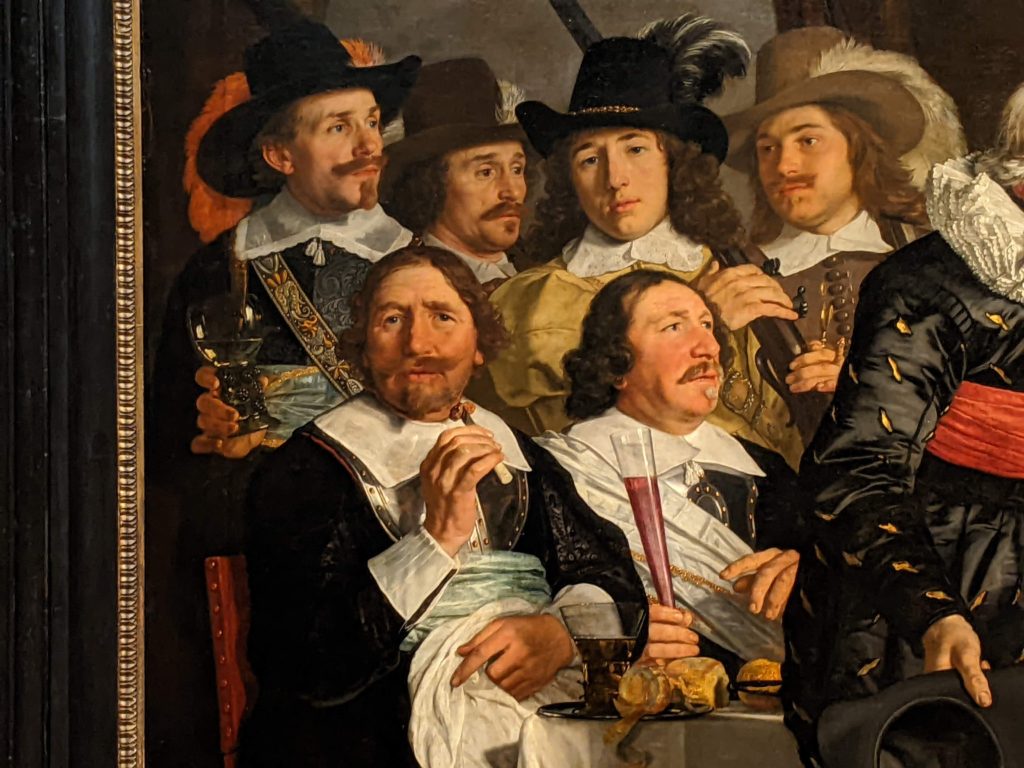 One of the best parts of Amsterdam, was how close everything was, and yet, we continued to find beautiful little corners, canals, streets and shops to get lost in. We loved every minute of our week there and can't wait to come back again one day. Spending time with Caroline's family gave us a much more local feel and experience and we truly appreciated that. It also happened to be Easter weekend while we were there and so we got to experience all the tulips, chocolates and celebrations that come with a holiday weekend.
Below is our video for Amsterdam, and below that is a link to some of our best pictures. After the credits of the video, we have a time-lapse of our Canal boat tour that is really interesting. If you want to see what the city looks like from the water, stick around to check it out. We are off to Berlin next, to visit with a good friend and explore a lot of German food and history!