After waiting for what seemed liked forever, the USA border opened up at last and we were able to cross over on Nov 8th. Despite lots of hype, it was quite easy and fast for us to cross over and begin our long way home.
We spent our first night in the US boondocking at a Walmart near Kingston, NY. The next day we drove into New Jersey and where we were parked for the next 3 nights, at Liberty Harbour RV Park, essentially a parking lot near the Statue of Liberty that allowed us to stay in our Camper, but still be very close to the City. We had two options, a ferry across to Manhattan, and a subway PATH from Jersey City into World Trade Center.
We walked about 30,000 steps every day, and explored as much of the city as we could in 3 days. Lower Manhattan, Broadway, Hudson, Central Park, Little Italy, Brooklyn Bridge, 9/11 Memorial, the MET Gallery and so much more. It was beautiful, unseasonable weather for early November, most days were clear, sunny and above 20 degrees. We rented bikes, took the subway, ferry and walked our way around this giant, busy island.
We were very excited to be able to get some 1/2 price tickets to "Come from Away", an excellent Broadway musical all about the town of Gander, Newfoundland, and how they helped and housed over 7000 stranded travellers after the 9/11 attacks. It was a heartfelt and emotional experience that resonated with us a lot, especially when we also were able to spend some time at the 9/11 memorial at the World Trade Center.
The city that never sleeps is always busy! Even on a weeknight, we found New York to be energetic, exciting and engaging. People were friendly, talkative and welcoming for us, as visitors. There was lots of attention to making sure everyone was safe, wearing masks when required and checking our vaccine passports when neccessary.
One of our favourite days was spent walking and exploring Central Park and the adjacent MET Gallery of Art. It was so full of interesting exhibits, displays, collections and pieces of art. We saw so many beautiful things, evidence of past civilizations, examples of transformative art, and engaging stories of history.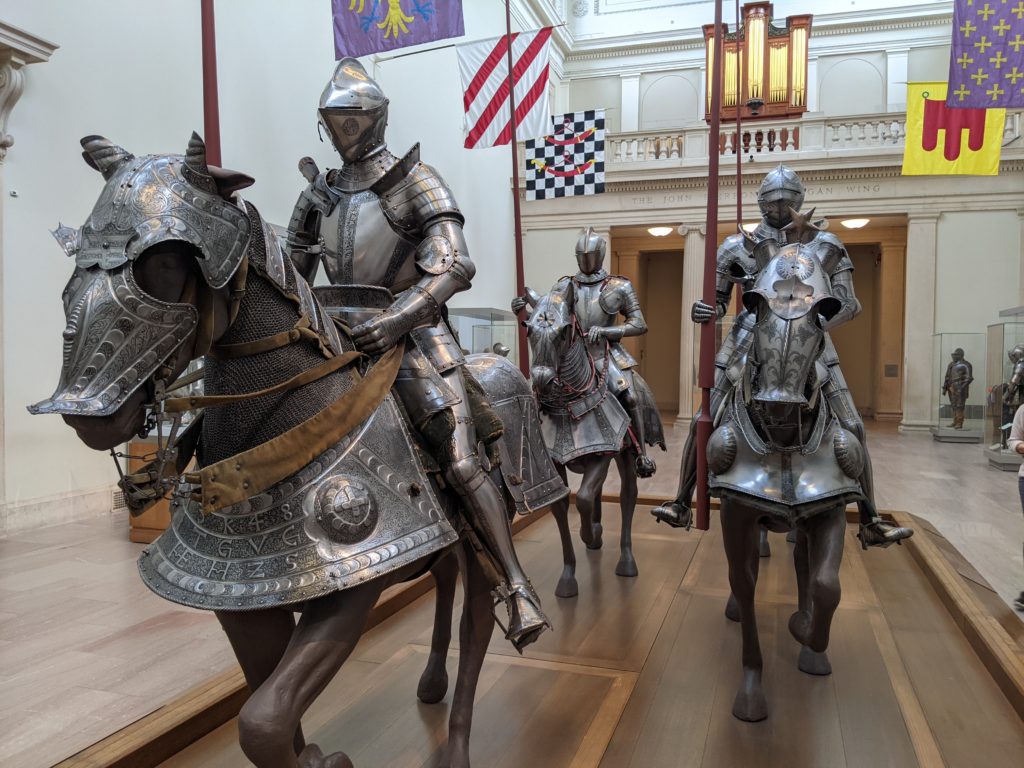 We happened to be in NYC during Remembrance day, or as it is called in the US, Veterans day. They had many examples and displays of the sacrifices of their soldiers and people during the past world wars. It was an interesting for us to see the subtle differences between Canada and the US on this important day.
Overall, our New York experience lived up to our expectations and more. We were very lucky with our timing, had great weather, a very close place to park our truck and camper and easy access to the city. With good walking shoes, google maps, and a bike and subway pass, we were able to go anywhere we wanted. We had amazing pizzas, dinners and street food, saw an amazing broadway musical and fully explored Central Park. We got to do all the things we planned and more, yet still, we hope to come back again one day!
Below is our video from this part of our trip and below the video is a link to more photos of our time in the Big Apple!
A collection of our Photos from New York City https://photos.app.goo.gl/c4Y4gpQcKKSF9s459