After a very exciting and fun filled three nights in New York City, we headed the truck south towards Washington DC to explore the capital of the US. The weather was nice, but chilly, and we spent two nights camping out about 10 miles outside of downtown, in Maryland.

The main mall is huge! We walked the entire length, from the Capital building all the way to the Lincoln Memorial. It was really interesting to see the Washington Monument, the Capital building and the White House. The Lincoln Memorial and Reflecting pool were very powerful experiences and opportunities to reflect on some of the great people of US history.
We also enjoyed checking out the Smithsonian National Museum of Natural History, a free experience as are all the museums in DC. It has some incredibe exhibits on climate change, natural history, geology, gems and minerals and African orgins, and Human history. It was a great way for us to spend the morning, and we definitely learned a lot.
After Washington, we continued to head southwest, and worked our way through Virgina. Caroline happened to be driving and we were just pulling off the highway for our stop for the night when our truck complety shut down! Turns out our Alternator went bad and then our battery drained and we were stuck on the road, needing a tow. We got all fixed up in a couple of days and headed out back on the road after exploring Roanoke, Virginia, the "Magic City" for a day!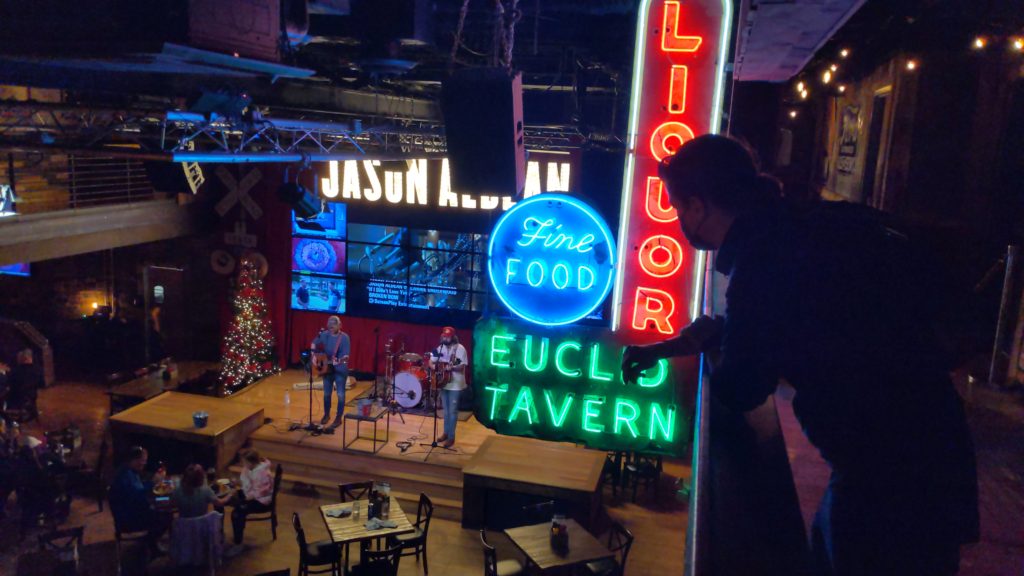 Our next stop was Nashville Tennessee, where we got to enjoy some tasty BBQ and good country Music. This city definitely had a "Vegas" vibe, with the downtown Broadway street very busy with people, bars, restaurants and live music all day and evening! Most bars were three stories, with live music on each floor! We had a fun evening exploring downtown after leaving our truck and camper back at the KOA campground in Music Valley.
After our visit to Nashville, we headed south in Alabama. We wanted to visit Montgomery, to learn more about the history of slavery and the Civil Rights Movement. We explored the city and found many useful and insightful plaques the described the important events, people and history of this city. We talked with some locals and did a self-guided walked tour around town. We also complemented this with a visit to Selma, a very important town nearby where the march for voting rights began. It was a powerful experience and we are so glad we got to witness this historical place.
Photos from this part of our trip: https://photos.app.goo.gl/m4yeP7jHurKAHe149
Overall, this segment of our trip was great, despite the breakdown. We learned a lot of new history, witnessed interesting events and locations and explored some new music. We had great new southern food, met lots of very friendly people and made it deep into the southern US. Our next phase of the trip is to head west through Louisiana, Oklahoma, and Texas!