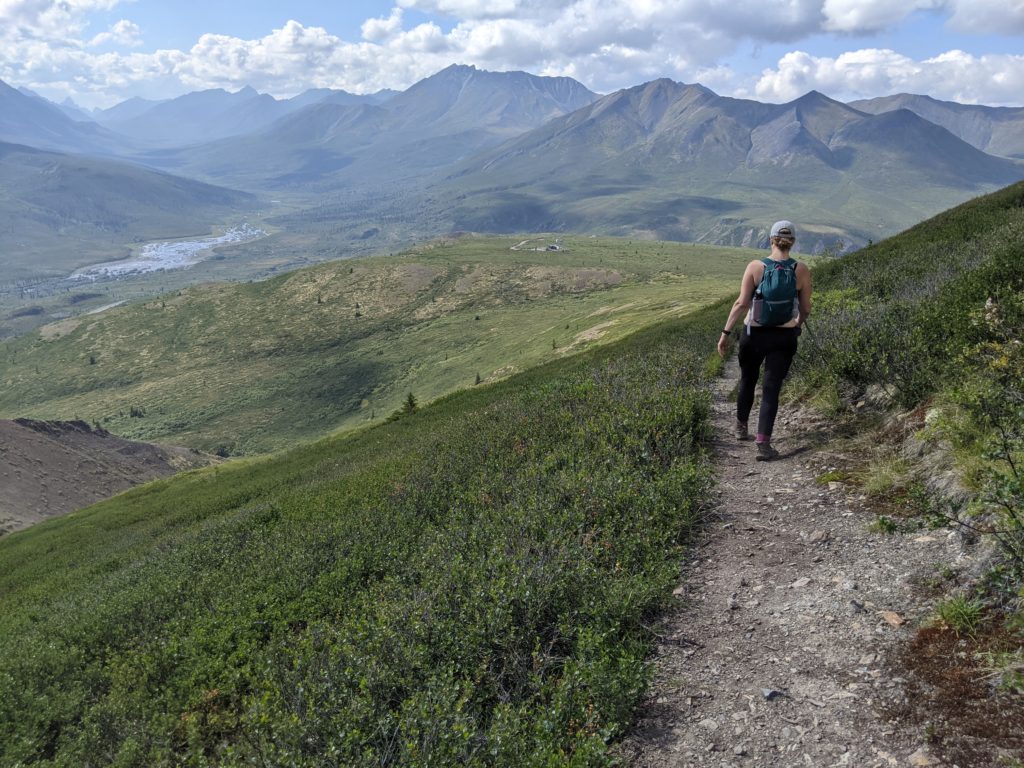 After a great time in Dawson City. we headed north for Tombstone Park, 70kms up the Dempster Highway. The Dempster Highway is well known for blowing tires, huge pot holes and long distances between fuel stops. It traverses the arctic for over 700kms through the Northwest Territories to the Arctic Ocean.
We wanted to explore it a bit, but not go all the way. Plus, the Northwest Territories were closed to non residents. We decided to just go to Tombstone Park, a beautiful valley 70kms north of Dawson City.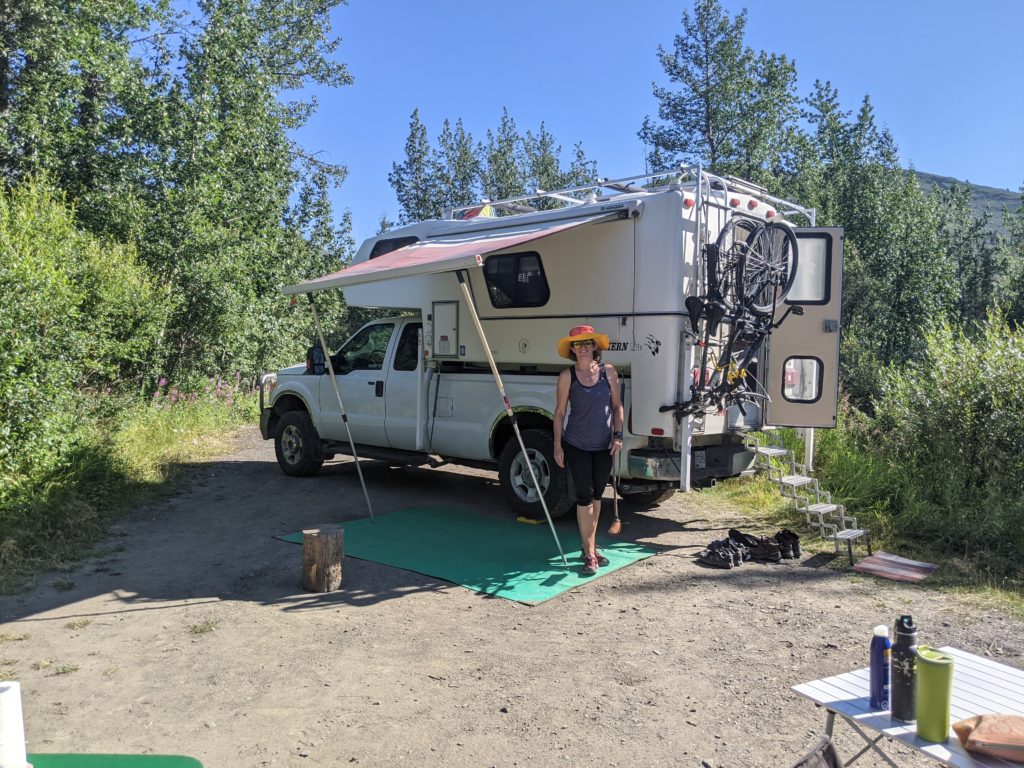 We stayed for four nights as the weather was phenomenal and our site was fantastic. We were right beside the early North Klondike River, when it was still more of a creek. Every day was sunny and hot, above 30 degrees Celsius. We loved every moment there.

We did lots of hiking from this camp spot. Just above us was the Goldensides Trail, and it provided amazing views.
We saw lots of wildlife during our stay in Tombstone. We saw a cow Moose just 400meters from our campsite, as well as a flourishing beaver den with a beaver swimming around collecting dinner. We saw marmots, foxes and thankfully, no grizzly bears!
We were at the right place at the right time and the wild blueberries were in full harvest. Everywhere we hiked, we snacked as we went. One night we collected a bunch and made some Jam. It was my breakfast of choice for the next few weeks!
South of Tombstone Park, we hiked the Grizzly Lake trail, or at least half of it. We hiked up into the alpine to the "lookout" and were rewarded with this amazing view, looking over Grizzly Lake to Tombstone mountain.
After these hikes, we were a little sore and ready to head south, back towards Whitehorse to resupply, shower and map out our exploration, into the Kluane region and Haines Junction.
Here are some photos from this part of our trip! https://photos.app.goo.gl/aL6rcCuiaD4gZsU19
Here is the video we've put together of our experiences from this amazing place: